EDITOR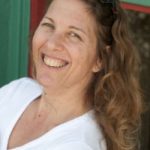 Dr. Cyma B. Wilson is a psychologist in private practice in Honolulu specializing in trauma and addiction with a special interest in forensic psychology.  She received her doctorate in Clinical Psychology from Argosy University, Hawaii in 2006. At the State of Hawaii Dept of Health, she worked as a Forensic Coordinator, evaluating fitness to proceed as well as dangerousness in the SPMI population.  At Kaiser Permanente, she performed psychiatric evaluations in the Emergency Department. She has extensive training in forensic evaluation and received a certification as a Forensic Examiner in 2013.
VOLUNTEER WITH DUTY TO WARN
We are seeing great momentum in our movement in which many of you have participated. Across the nation and around the world, many of you have asked, "How can I help?" We appreciate any dedicated volunteers who are ready to put in the time and energy, especially in the following areas:
Send your resume to adutytowarn@gmail.com or @duty2warn.
Bloggers – contribute academic or informational articles
Social media helpers – assist members with technical aspects of social media
Video editors – edit videos from events, lectures and other videos
Videographers – film events, lectures and other videos
Graphic designers – assist with informational flyers and social media visuals
Chapter liaison – help support new chapters
Volunteer coordinator – recruit and help support new volunteers